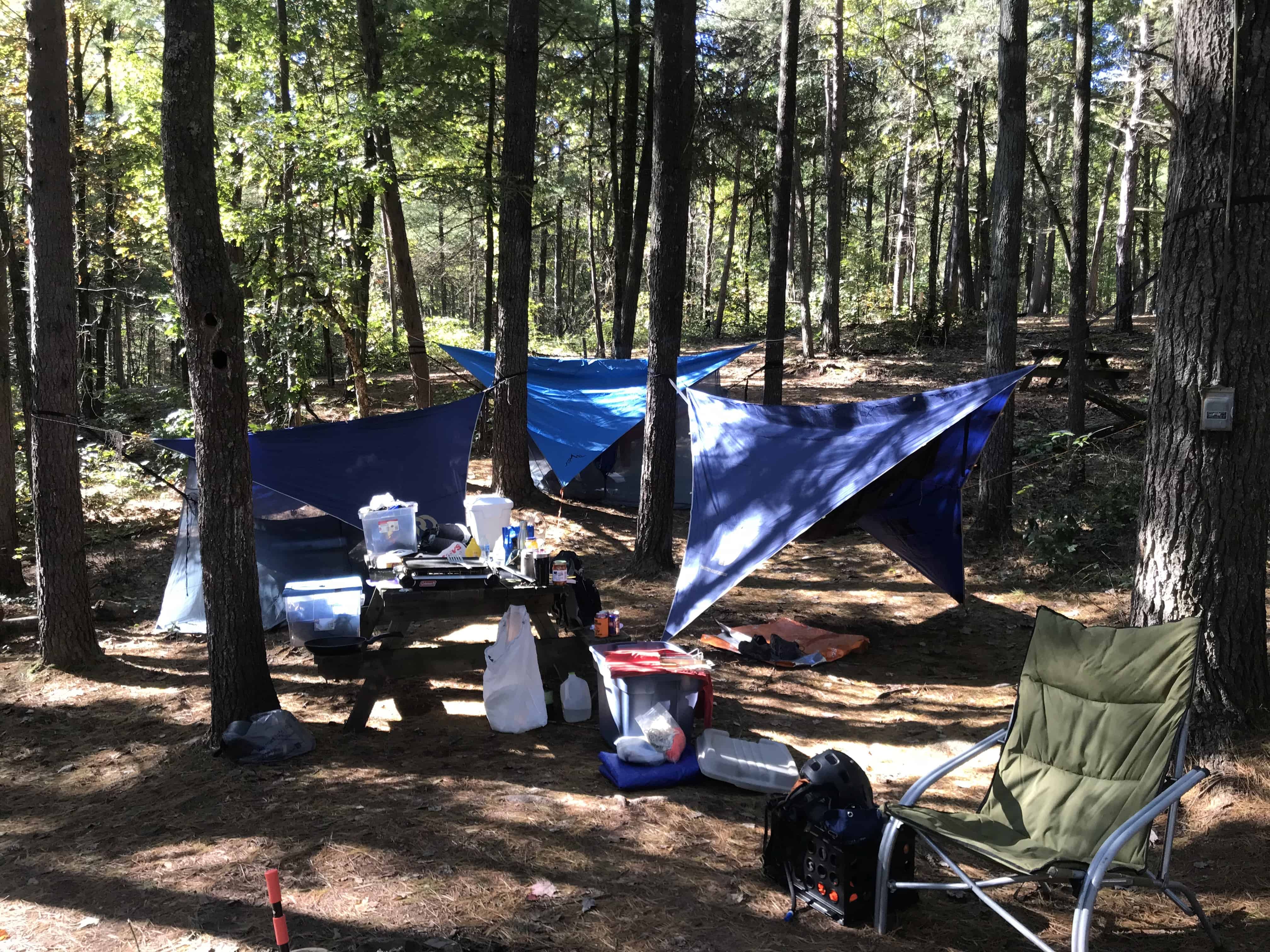 For the last 2-3 years my small crew has gone on several variations of camping and biking excursion. We struggled with finding the perfect length of stay for our mountain bike and camping excursion. 
So how many days should you plan for?  We found that the perfect length for a true mountain bike and camping trip is between 3-4 days.  This does depend on how far it is that you are escaping as well as what type of riding you will be doing.
I must confess that I feel there is no better way to unplug than to get away with the guys on an extended weekend mountain bike and camping trip.  Now, we still use our phones for tracking where we are on the trails, so we don't get lost and we also like to keep track of exactly how far and fast we went during that ride.
To determine the best length of time for your first/next trip depends on where you are planning to go and how far this is away from where you and/or your crew live. 
If you have a several hour drive ahead of you before you even get to your campsite then you want to add a day for travel, camp set up, and tear down.
Picking where to go
This is one of the hardest parts of planning the camping trip.  We are currently planning our October trip.
We live in the eastern part of the state of North Carolina and typically head to the western part of the state to enjoy the trails in the mountains. The reasoning behind this is the vast number of trails available for us to enjoy as well as a wide variety of campsites.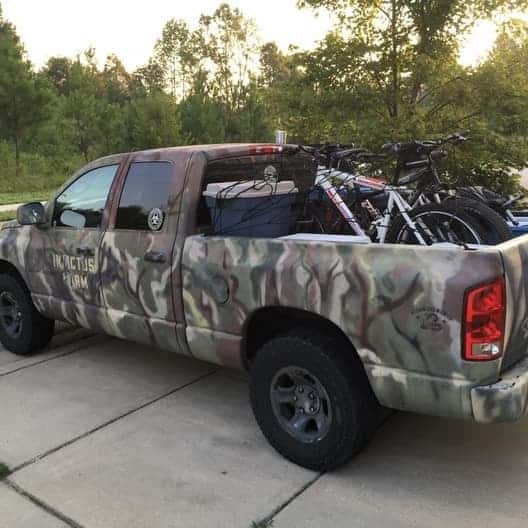 Because we live near the east coast of North Carolina, most of our trails are flat and trail crews have to put in a lot of effort to get trails to be really fast and flowy. 
There are a handful of spots that achieve this but you have much better odds of finding this kind of trail in the mountains.
While we may not have the flow we also lack the elevation change you see near the mountains.  This leads to the need to try and prepare yourself the best way possible which I talk more about in my post on preparing for a trip to the mountains.
In order to see our true limits in regards to mountain biking, we venture out usually come back somewhat humbled by the trails we encounter.
As I write this, there are over 500,000 acres with over a hundred miles of trails in Pisgah National forest and nearly 100 miles of trails across 10,000 acres in Dupont National forest.  These trails have a variety of lengths and difficulty.
On this trip however, we are looking at trekking up to Stokesville, VA in order to try out their trails due to Hurricane Florence's landfall off our coast.
Due to the amount of rainfall, we determined it was a safer bet to head to VA to try trails that didn't as much rain as we received in North Carolina.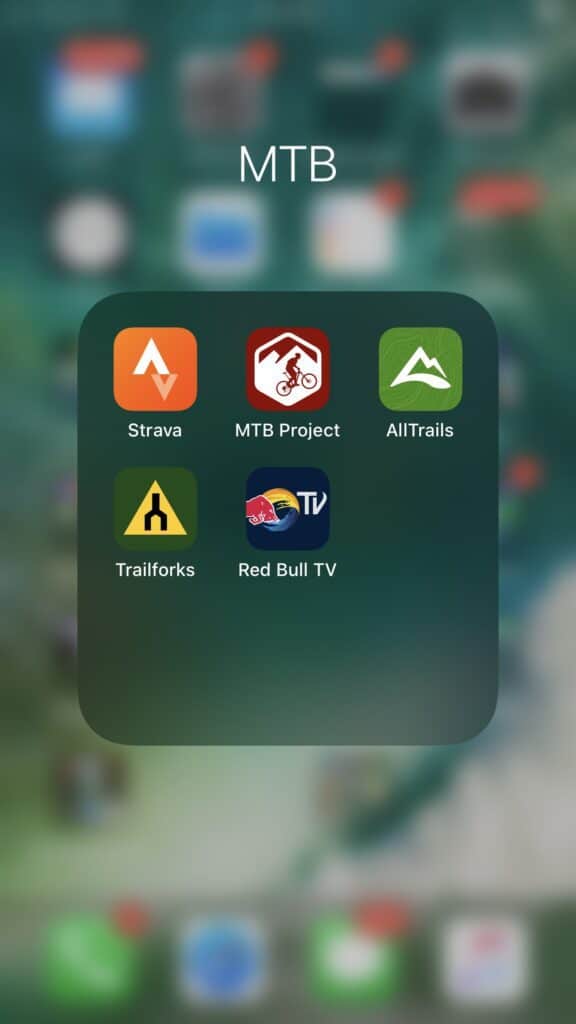 There are a number of websites out there that can help you pick where it is that you want to go.
mtbproject

This is an REI backed project that allows you to search for trails throughout the US.
You have the ability to add new trails as well as add feedback and photos on current trails.
Details show difficulty, length, ascent, and descent.
Available online as well as in-app form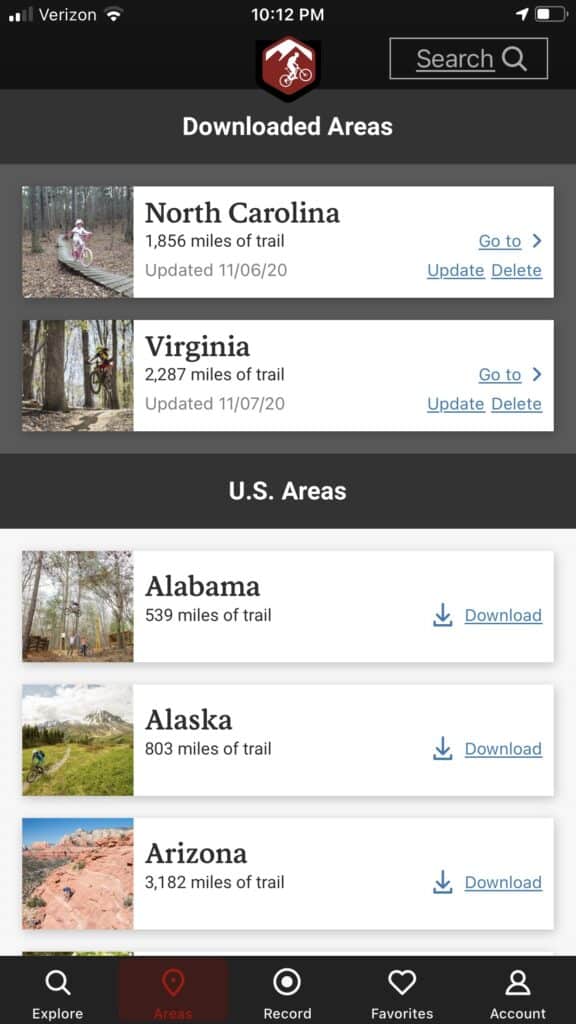 Trailforks – Mountain Bike Map

This app also has similar functions to that of Mtbproject but doesn't have an online option.
Find and follow routes, post pictures, and videos from your phone while out on the trail.
Detailed trail and topo maps can be viewed offline.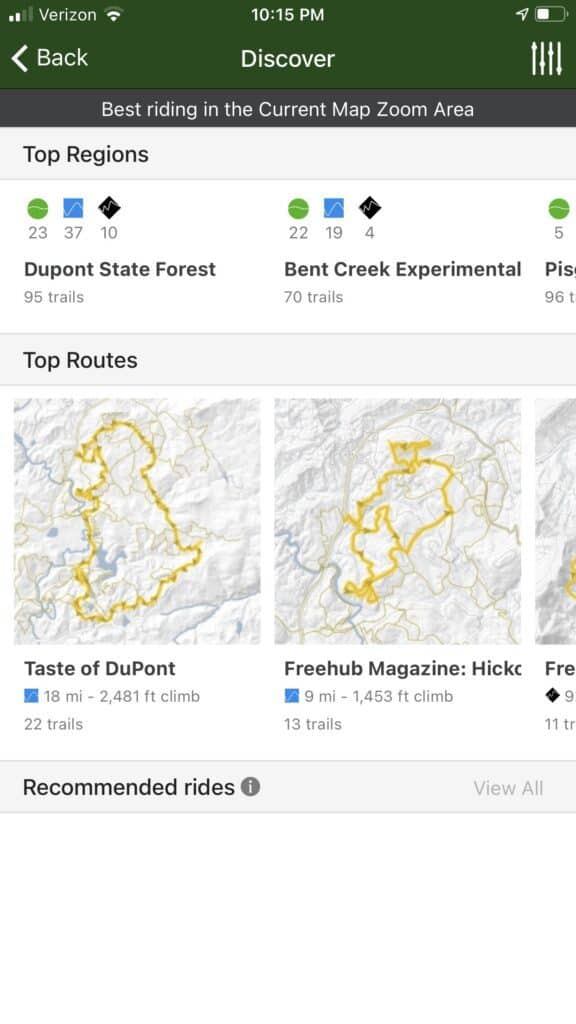 Strava

This is an app for smartwatches as well as smart phones.
Ability to use GPS to find trails nearby as well as to track and time your rides.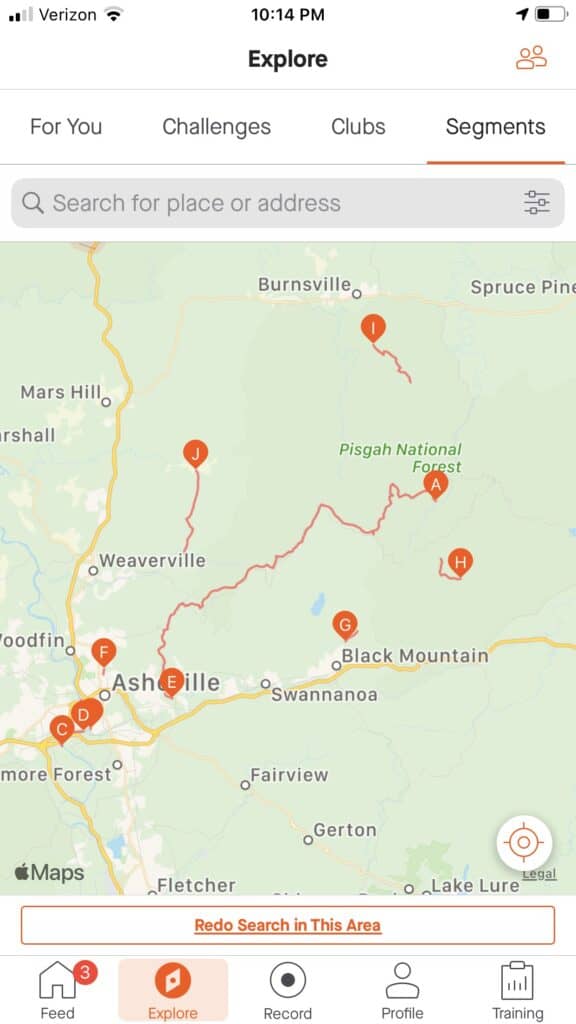 What you should pack for camping
We have tried various camping styles from tent camping to using hammocks and even discussed taking an RV.  I have come to really enjoy my time in the hammock. You don't have to worry about sleeping on rocks or roots, etc. 
I have put together two shortlists covering camping items needed for either tent or hammock camping as well as a few other items.
Hammock Camping

Hammock (of course)
Mosquito netting
Tarps
Under quilt
Sleeping bags

Tent Camping

Tent (of course)
Tarps
Foam pad or cot
Sleep bags

Other Camping Essentials

Flashlights and/or Lanterns
Cooking gear
Chairs
Axe or Hatchet
Cooler
Food
Propane stove
Plates and silverware

If you want to glamp
 Its best to plan out your meals prior to going on the trip and make a stop at a local grocery when you get close to camp.  Breakfast needs to be hearty but not overly greasy as that could lead to stomach troubles out on the trails. 
Sandwiches are a good option for lunch if you don't plan on being back at the campsite.
You can make peanut butter and jelly or banana sandwiches for longer rides in which you won't have access to a cooler. On rides where you plan on being back to the truck in between trails then take a cooler with lunch meat, cheese and greens.
All make for a hearty sandwich that should give you the energy for the second set of trails.
At dinner you want to try to incorporate as much carbs as possible similar to that of a runner before a big run.  This Carbo loading helps ensure your body has plenty of energy at the start of the ride.
It never hurts to take the edge off with an adult beverage or two just as long as you know your limits.  You may not have to drive anywhere if you are back at camp but a hangover will really mess with your rides the next day.
What you should pack for the trail rides
Once you have picked where you are going to camp and which trails you are wanting to attack you need to focus on what you need to pack for biking. You will need to ensure that you have the right equipment for the ride. 
This is not just limited to actual biking equipment, but you will need to ensure that you stay sufficiently hydrated as well as keeping your body nourished with the correct.
Biking equipment checklist
Obvious stuff

Bike
Helmet
Shoes
Camelback/backpack/fanny pack
Gloves

Essential small stuff

Extra tube or two in case of flat
Tire levers
Co2 pump
Patch kit
Master link
Multi-tool with Allen keys
TP(you never know when nature will call)

Nice to haves

Hand pump
Personal water filter to use in a stream if you run out of on board supply.
 When you head out for a long ride you will need to think about nourishment which is sometime hard to think about after getting camp setup.  There are a wide variety of options from granola bars to jerky, or nuts or sport chews. 
The key here is to ensure you have tried these items before using them on the trail for the first time.  Just because your buddies can down some of this stuff as if they have a tin can stomachs sometimes the items can have a negative effect on you and ruin your ride before it even really began.
 Snack options include
Salty

Jerky
Pretzels
Salt tabs
Nuts

Sweet

Sport Beans
Energy gels
Energy chews
 Paid sites vs free sites
Paid sites often range in costs depending on a variety of things from amenities to number of people. One of the biggest benefits of using a paid site is that you can actually reserve the spot ahead of time and you won't have to drive around for possibly hours trying to find a good spot. 
We have run into this issue several times but ultimately, I believe these sites offer more seclusion that you can get out of a highly trafficked pay site.  There is typically more distance between campsites in the free sites, at least based on my experience.
But what about showering you say?  Well it would be nice to be able to take a nice shower, and some free sites have them, but if you are really wanting to take in the great outdoors, you have options. 
If you locate a spot next to a stream or waterfall a quick little dip could be a nice little refresher.  The only thing with camping too close to a stream or waterfall is you will have to ensure you do your business a certain distance away from the water source.
Related Posts
Are the Massanutten Western Slope Trails worth the $10 Daily Pass. If you are having a nice mountain bike trip in Virginia, a great option for riding for you is the Massanutten Western Slope trails. In this post we tackle whether or not the $10 daily pass is worth it.
Good lunch options for campers out on a mountain bike trail. When on a mountain bike camping excursion, you need to be prepared for what to take out with you that will cover you for your lunch while out on the trails. You definitely need to keep up your energy for those long rides.
Planning for a successful overnight mountain bike and camping trip. After determining the proper number of days for a camping and mountain bike trip, you are going to need to plan for a successful trip. In this post, we tackle everything you need to think about in that preparation.