First and foremost, I am a husband and father of two.  My other jobs; IT Enterprise Reporting Manager with a team of 5, Cub Master for my sons Cub Scout Pack, and since 2016 I have run my own company on the side that first started with Google Analytics. 
I have always been pretty active and in the past ran in a few marathons before hurting my knee playing with my son in the backyard of our last house.  This was when I really started getting into mountain biking.
Back in 2005, I started mountain biking with a buddy from work with an inexpensive bike and didn't upgrade until 2016.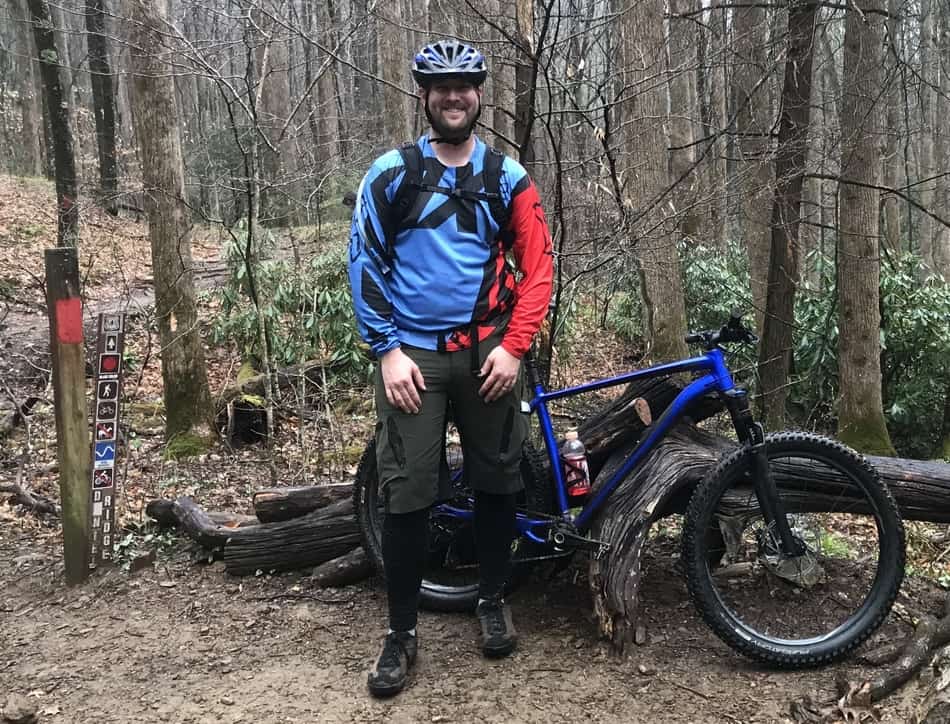 I currently ride a 2017 Specialized Fuse Expert Fattie which I absolutely love in comparison to my original 2005 Mongoose Alta which was a Dick Sporting Goods clearance special.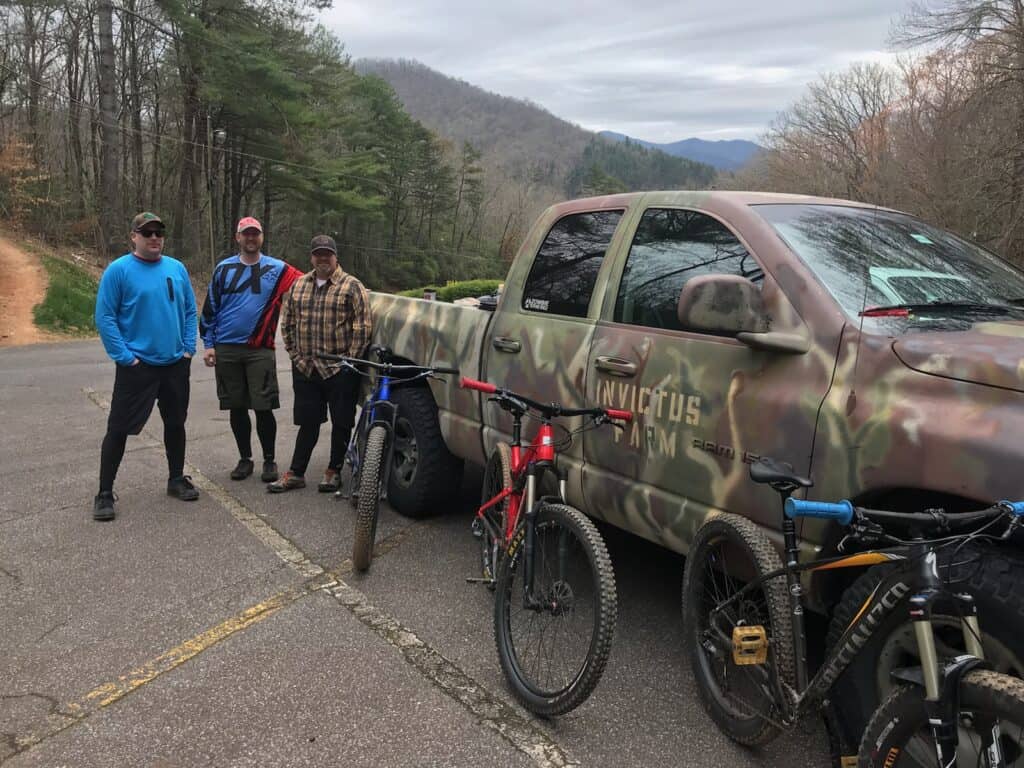 Since 2010 or so, my buddies Jason, Jeremy and I have tried to make two weekend long trips either the NC and/or the VA mountains.
It was during one of these trips, that I discussed the thought of creating a website surrounding mountain biking.

I first started working on an ecommerce site before finding the Jim and Ricky @ Income School which led to the start of this website.  My family and day job take up a lot of my time but I have stuck with Income School because I have seen a lot of success with others in the program and know it is only a matter of time.
The goal for this website is to take my research of all things mountain biking and turn that into useful information for others.  In an effort to help my two kids learn more about mountain biking, we created a backyard trail for them to practice.
In trying to also get some additional riding time in myself, I also added some more technical features in the trail as well.  The next step for this website will be to continue to add a lot more posts while also working on a YouTube Channel.
Recently, I also started another website, www.backyardgameplan.com, in which I will be covering a variety of things. You can check out that About Me page to find out more information about that website.
If you are interested in learning more about starting your own website, check out Jim, Ricky and the team at Income School. They really know what they are doing and have a real passion for helping others learn to do this as well.
Thanks for reading and I hope you come back for more!
In the meantime, Grab your Gear, Get out there and Enjoy the ride!